Internet Publishing
---
With our unique digital know-how, we create independent consumer guides, price comparison websites and apps to help the public at large source the best value products and services quickly. We act as a platform to connect them with businesses keen to compete for their loyalty and to understand their preferences.

Epic Content
Useful and relevant content helps our customers on their journey, whatever their query is.
Engaging Marketing
Getting our brands out there so visitors discover the information available across our variety of sites.

Effective Advertising
From taxi firms to hotels to local property surveyors, we've got an audience for your brand or service.
---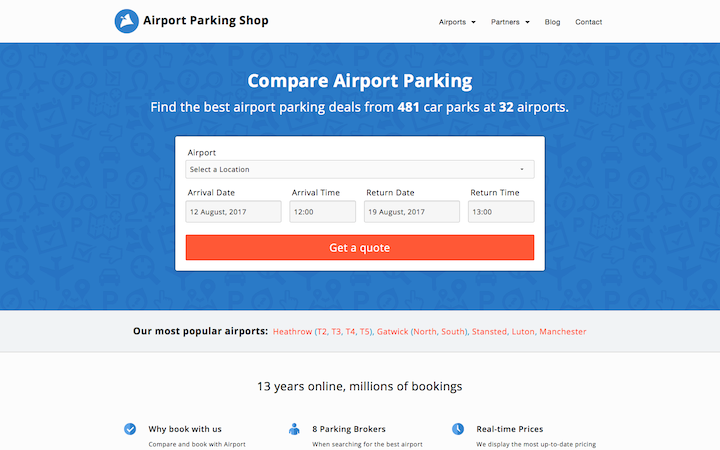 Airport Parking Shop
Airport Parking Shop is one of our flagship sites. Having established it in 2003 as one of the web's first screen scraping comparison sites, we are a leader in airport parking comparison offering over 400 car parks from 8 parking brokers. In July 2014 we implemented a new responsive website, which utilises our proprietary Travimix API technology, to allow easier tailoring of search results as well as unified, standardised and enhanced results from multiple data sources.
VISIT SITE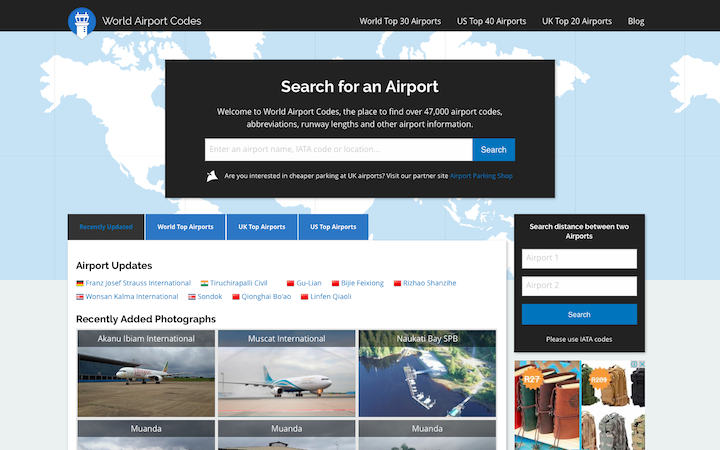 World Airport Codes
World Airport Codes is an invaluable resource for all who are travelling. Created as a simple to use tool to discover the not-always-straightforward world of IATA and ICAO codes, there is also additional information available about each airport. World Airport Codes is well-known and well-loved by many.
VISIT SITE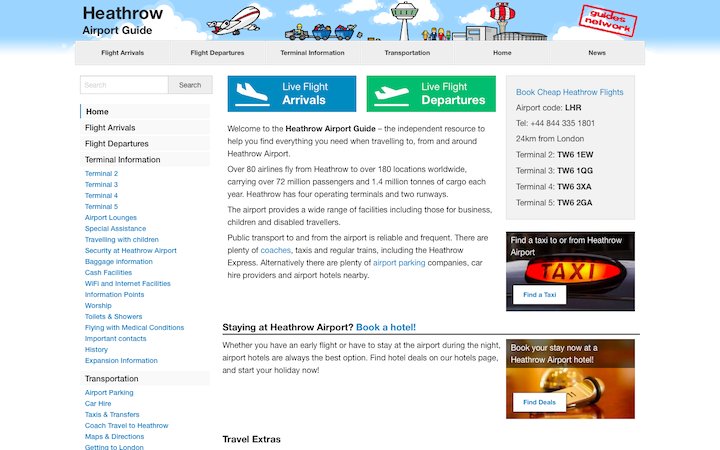 Airport Guides
Fubra is a proud publisher of a network of independent airport guides, covering over 20 of the UK's airports, from large transport hubs to small regional establishments. Since their launch in 2003, the guides have been a useful and popular information source to the traveller, as they provide details of airport facilities, services, new developments and handy tips for going through the airport. Some of the larger airport guides are for Heathrow, Gatwick, Stansted, and Luton. An invaluable resource for travellers and enthusiasts alike.
VISIT SITE
From Airport Guides Testimonials:
As a magazine written for parents of autistic youngsters, we know that travelling can be really stressful for people with autism and their families. Having information like this to hand will be a big comfort and will make planning a trip a lot easier for them. Well done on a superb initiative!" – Debby Elley, co-editor, AuKids magazine.
Debby Elley,
Co-editor, Aukids magazine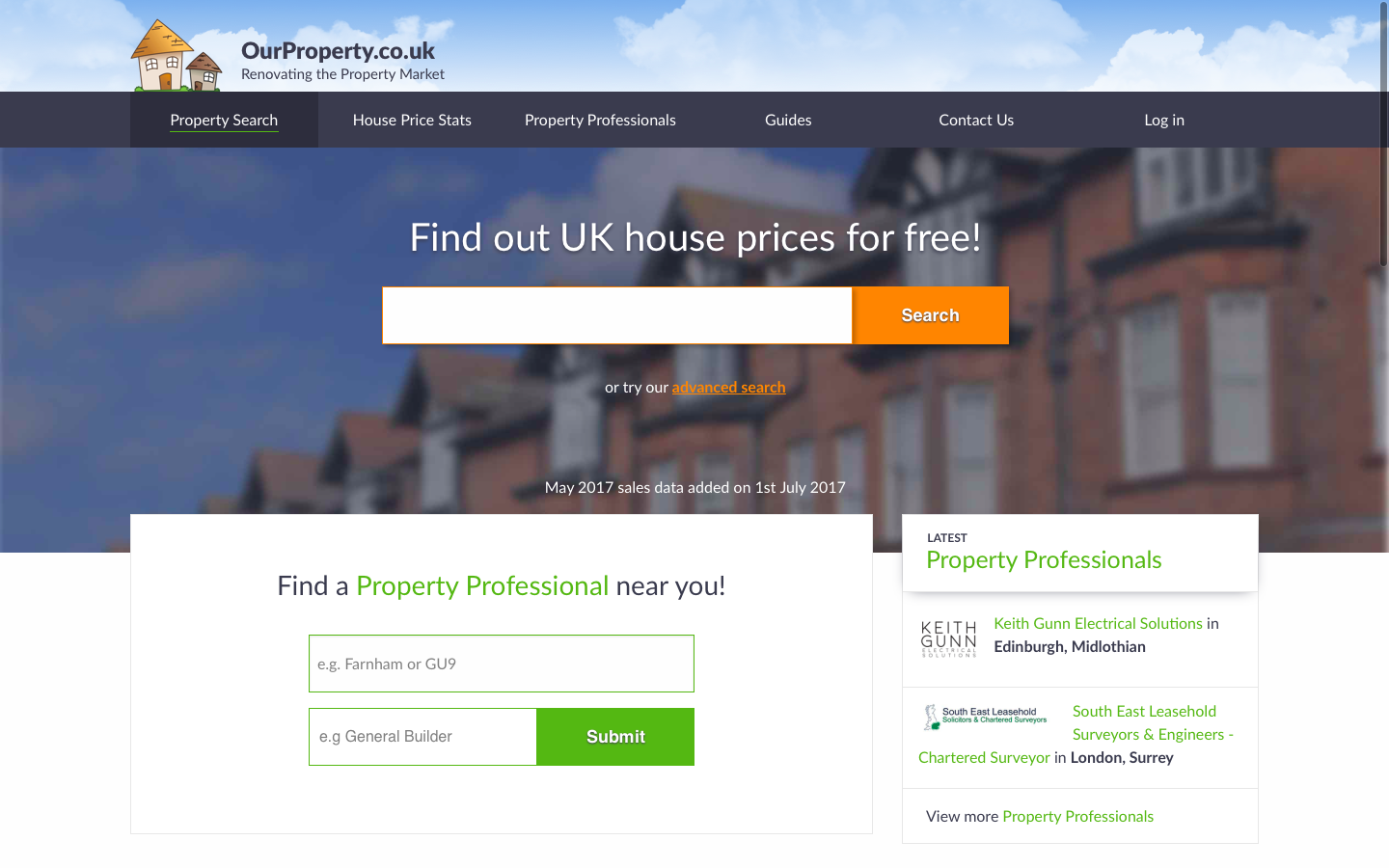 OurProperty
OurProperty.co.uk was the first site to offer UK land registry data for free. Our Property remains an authoritative source for property related data and advice, and is now no longer run by Fubra.
VISIT SITE
AffJet
AffJet helps publishers streamline their affiliate income reporting by bringing together all of your affiliate earnings in one place. Get real insight into the data to make better decisions.
VISIT SITE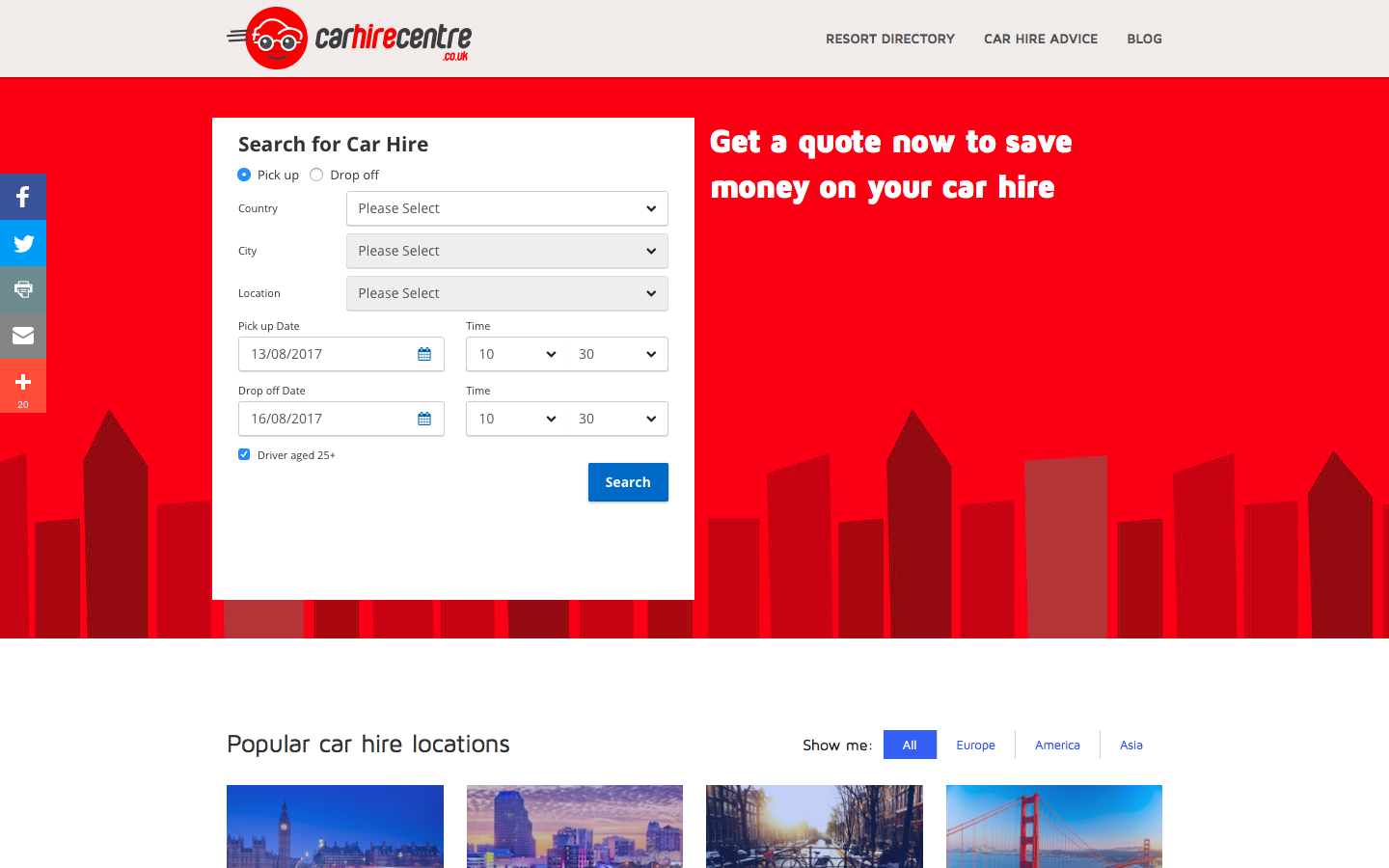 Car Hire Centre
Car Hire Centre allows you to quote for car rental prices across the globe. You can also find out useful hints and tips about driving abroad, including a SIPP code guide!
VISIT SITE
We have 17 years experience building high quality consumer facing websites from our head office in Aldershot, Hampshire.