Good Privacy Practice = TRUST
Fubra run a network of websites, and this privacy policy applies across them all. At Fubra we recognise the importance of your privacy, so this policy outlines the data we collect, how we use it and how we safeguard your information. Fubra may revise this privacy policy in the future to comply with any applicable European regulations, in order to utilise new technologies, to adapt to changing business strategy or to improve your user experience, so please check back periodically.
---
Our Privacy Principles
Fubra is responsible for the personal data of millions of web users, and as such we take privacy very seriously. This page outlines the principles behind our privacy policy, and explains how and why we use your information. T.R.U.S.T is an acronym for Transparency, Regulations, User control, Secure and Temporary. These are the five principles we adhere to so that you can be sure we are really looking after your data. We hope through good practice we can gain, and more importantly keep, your trust in our services.
Transparency
We believe transparency is where all good data retention policies start. Every piece of data we store is stored for a reason – mostly to improve our services. By being transparent about what we store, we hope you will understand that we only need to store information to make our services better.
Regulations
As a company we are registered by law with the Data Protection Commissioner in the UK under number Z5193400.
User Control
Much of the data collected by online companies is gathered without your knowledge. Fubra does create user profiles so that we can advertise to our users and deliver them relevant content but you are free at any time to cancel your account with us which will remove any data we hold about you from our systems, putting you fully in control.
Secure
Our policy is to make sure we only store data when you ask us to. This is important because it allows you to make the most of the services you like, and opt out of the ones you don't. We hope you find all our services useful but if they aren't, we want you to be able to contact us or control the information you receive.
Temporary
If we have data that is no longer needed, we delete it. We only keep data as long as necessary and by doing this, we reduce the risks associated with holding personal information.
---
Our Privacy Policy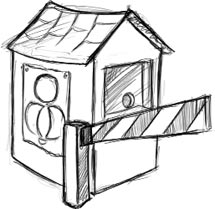 Site Access
We use cookies to store and collect information about your usage of the site in order to enhance your online experience and to help us improve the quality of our services.
When you access a site, your computer automatically sends us information such as the URL on our site you have visited, your IP address, your browser type and language, and the date and time of your request.
If you perform a search on any of our sites, your searches are logged and may be used internally so as to better personalise our service to you.
Community Site Access
Fubra operates a number of community websites mainly comprising the TalkOn.it network of sites.
If you join these websites, we may store further information about you to allow you to make use of those websites.
This information includes: the number of posts you have made on those sites, the friends you have added on those sites, the content of any posts you have made, the content of any private messages you have sent to other users of our sites, the content of any extended profile information you supply us with.
Subscription
When you sign up to one of our sites, a Fubra Passport account is opened for you – please see below for an explanation of the Fubra Passport.
We collect a small amount of personal information when you sign up to any of our sites. Your information will be stored confidentially by us and will only be used in order to provide you with access to our products, services and information that we believe will interest you.
The personal details we hold in the Fubra passport system are only available for Fubra and its successors in title. We will never pass on this data to any third parties, and you will never be added to any third party mailing lists or databases unless you specifically opt for this to happen.
We may use information about our users in statistical aggregate form. This is non-personal information and simply refers to details such as number of registrations, traffic patterns and site user trends.
If you register for our alerts service on any of our sites, your preferences, for example your location, are logged in order to update you with the most relevant information.
Contacting Us
If you contact us via email or phone, your details and a history of the communication will be stored by us in order for us to deal with inquiries adequately and improve our customer support services. We record all of the phone calls to our company for training and security purposes.
Fubra Passport
We operate a central login system called the Fubra Passport. This system is a database of users who can access our websites and also contains a set of preferences for each subscriber. The Fubra Passport allows you to access any of our sites with a single set of login details.
The data we hold in the Fubra Passport system is not available for sale to any third parties and will only ever be used by us with your consent.
If you would prefer not to receive alert emails or other data that we email to our subscribers free of charge, then you can change or remove alerts on the Alerts pages of the relevant site.
If you remove all your alerts, then we will no longer send you any automatic update emails. However, you will still remain a subscriber to our websites via the Fubra Passport system and will therefore still have access to ourweb sites when you choose to search for information.
As a subscriber of the Fubra Passport we will occasionally still email you with news and information about our company, our new website features and new websites we develop. If you do not wish to receive any email from us at all, you must then cancel your subscription to our Fubra Passport login system. Please note that once you have done this, you will no longer be able to log in to any of our websites without re-subscribing. You can use the Fubra Passport page to easily join or leave any of our other websites that are currently supported by the system. By leaving just one site, you will continue to receive emails about other sites if you remain a member of those.
Links and Affiliated Sites
All Fubra websites contain hypertext links to external websites, both affiliated and non-affiliated ones. By clicking on one of these links, you will leave the Fubra website that you are using. Fubra has no control over the information collected by any third party after you have left one of our sites. Fubra encourages you to read the privacy policy of external sites.
The data collection and usage practices of any third party linked to Fubra are not covered by this privacy policy. Fubra assumes no liability, and is not responsible for any practices of such third party websites, including their privacy practices and content.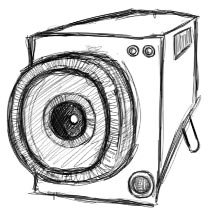 Security
We use a secure server cluster situated in a secure data centre to protect all the information you provide us with. We have invested heavily in equipment and highly qualified staff to ensure all information you enter is protected from access by any third party and only necessary and restricted access is available internally. We also protect all our connections to the internet using various security measures, including firewalls and regular security audits on all our servers.
As required by law, we are registered on the public register of data controllers and store and process all data in accordance with all UK legislation. We are registered with the following number: Z5193400.
App Policy
Fubra create and run mobile software applications for handheld devices known as "apps" for various websites and will be developing further apps in the future. Currently the apps are available through the following platforms: iTunes (for Apple devices) and Google Play (for Android devices).
Some of our apps will require you to log in using your Fubra Passport details. In theis case our Passport privacy policy still applies.
When you download an app through Google Play or Apple iTunes, these companies may pass your name, email and postcode on to us when you make a transaction. If this is the case, then we will never pass these details to third parties or use them for marketing purposes. Any information we collect is kept extremely secure using the procedures outlined in the Security section above. We may use your details to contact you occasionally with important information relating to your account. We do not collect any of your payment details as this is handled by Google Play and Apple iTunes.
We may use GPS technology to improve your experience of the app and so determine where in the world you are located. We will never pass this geolocation information to third parties. Should you not wish for us to know your location, you can turn off the location settings on your device.
The majority of Fubra apps are subject to a fee which should be stated on the download page. Prices may change over time and there may be promotional periods where app prices vary. Promotional periods are subject to a length of time and may be subject to change. Some of our apps are sold on an annual subscription basis. For these apps your subscription will expire a year after your original purchase and you will have to pay the repeated fee. On the app download page it should mention if the subscription is annual or a one-off fee.
---
Glossary
Cookies
Cookies are simply a way for us to record small pieces of information on your computer when you visit one of our sites, so that we can recognise your browser in future visits. This is typically used to record things like your login details so that when you return to our sites, you don't need to type in them every time. The cookie itself is a small file that is stored by your web browser and tied to a specific website. Each website can create its own cookie but it can not read information from any other sites, or anywhere else on your computer.
App
Software application used on a handheld device. If you have any questions about this privacy statement, the practices or your dealings with any Fubra site, you may
contact us
.