Fubra is seeking a Junior Linux Systems Administrator to assist with the day-to-day running and ongoing maintenance of our hosting infrastructure. This role involves some out of hours and on-call work.
What's needed to be a Junior Linux Systems Administrator at Fubra?
The following are essential:
Working knowledge of Linux systems, especially CentOS / RedHat. Some exposure to other Linux distributions a plus.
Understanding of the principles of networking in a commercial environment including: layer 2 concepts (VLANs, switching, etc.), TCP/IP and higher layers.
An understanding of the roles backup, monitoring and user access management play in a commercial hosting environment.
An appreciation for industry standard best practices and the ability to produce coherent documentation.
Willingness to get stuck in with the team and a keenness to take on new challenges.
And these will win you bonus points:
Exposure to oVirt or KVM virtualisation technologies.
An understanding of routing and complex internetworking technologies such as BGP, OSPF and VRRP.
Familiarity with data centre and (web) hosting operations.
Experience administering high-transaction MySQL database servers; Apache, Nginx or similar web servers; and other web technologies.
Opinions and a willingness to express them.
Benefits of working at Fubra include:
Regular company socials
Casual dress code
Free snacks
Matched pension contributions
Flexible working hours
Apple Macs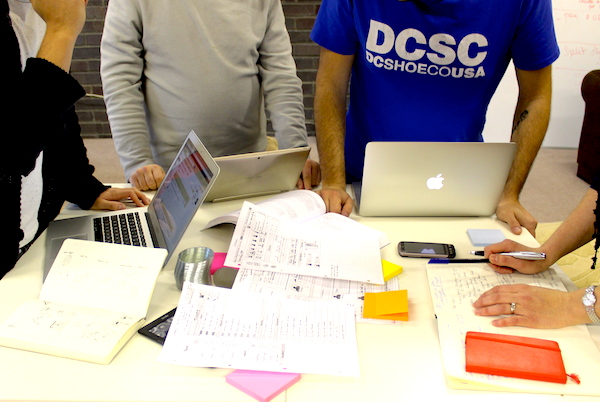 Fubra is an internet publishing and technology company operating a number of brands covering areas such as price comparison, travel, property, jobs and motoring. Our engineering team are responsible for supporting the company's own technology requirements as well as developing and operating technical products in the hosting industry for sale to both consumers and businesses. Our technical team are at the heart of Fubra ensuring the continued smooth running of the business' operations.
Salary:
£18,000 – £25,000 depending on experience.
Pension:
employee contribution matched up to 10% by employer (salary sacrifice).
Closing date:
10th October 2016.
To apply send your CV and a covering letter to jobs@fubra.com.