SkyScanner Case Study
Our partnerships with other websites and businesses will often be based on recognising a common interest in certain products and services for the public. One main way that we generate revenue through these partnerships is through performance based commissions. Other websites pay us to promote their products when we have a website which relates well to that product and vice versa we pay them to promote our products and sites through an affiliate marketing relationship. These relationships which are based on payment through performance ensure that everyone works hard towards producing the best results possible.
We had identified our 23 UK Airport Guide websites as key places to promote
Cheap Skyscanner flights
and have made a start on implementing their flight booking engine into each of them. The code and technology behind the booking engine was all prepared and provided by Skyscanner and we worked together to ensure that we used the booking engine to it's full potential. This included having the ability to tailor the search so that visitors on our Heathrow site would see offers on flights from Heathrow and having Heathrow set as the departure point automatically, helping a lot with with converting any visitors to potential sales.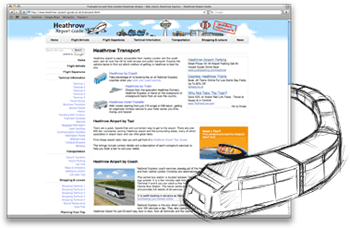 We have lots more improvements planned for our promotion of Skyscanner and will be implementing these changes soon to further improve the partnership and as with all our partnerships will continue to work hard to monitor progress and make improvements all the time.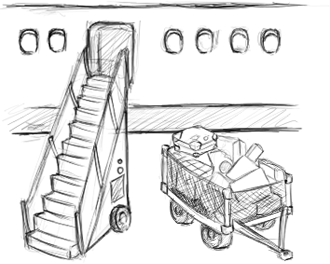 We first started working with Skyscanner at the start of 2009. We quickly realised that they were a like minded company who wanted to focus on delivering quality content and results to their users first and foremost. This is something we value very highly at Fubra and goes along well with the strong connection between our target markets of visitors looking to travel and in particular travel by air. This made us realise that we could work well together to ensure we give all our visitors comprehensive up to date information to help them make the best decision. This would drive revenue through to Skyscanner, and produce a good revenue source for us as well, all by offering our visitors what they want!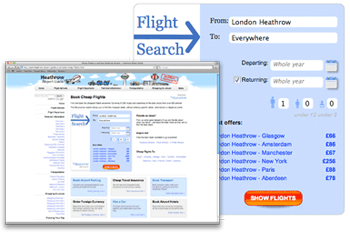 We believe that the key to producing a profitable affiliate relationship lies in tailoring our promotion of each product and spending time making sure that our visitors who click to buy something (whether that is a flight from Skyscanner or a trip to the airport from one of our transport providers) are given the main part of the information they want in a clear and easy to navigate and read format before making that click to purchase the product or complete the action. This means that anyone who does make that click is a well qualified person for the product being promoted and is much more likely to complete their purchase, sign up or whatever the action may be. This is how focussing on what our visitors want enables us to partner with like minded companies like Skyscanner and produce revenue for both partners.
Testimonials
Fubra have a wealth of experience in creating a network of excellent content sites and is exactly the type of company we are proud to be working with. The quality of their content and the excellent conversion rates we see from their referrals are fantastic. They have ensured they are not just another me-too site with regards to how they work with our creatives, having utilised our flight search tools as well as highly targeted deeplinks which are relevant to their users path through their site. They are also great people to work with – which is always a bonus.