Today we are happy to announce the launch of our latest investment: Marble Solar.
Marble Solar is a new business dedicated to the design and build of commercial and residential solar power panel systems. It is a collaboration between Fubra Limited and the directors of the Marble Group, a construction firm we have invested in.
Working with our friends at Bytewire over the past 2 months we have built, what I believe to be, one of the best solar PV estimation tools available online.
Step 1a – Enter your postcode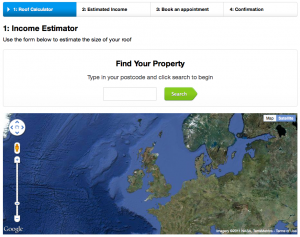 Step 1b – Draw your roof
Step 2 – View estimated income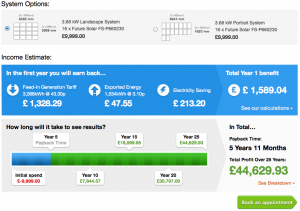 Step 3 – Book a survey appointment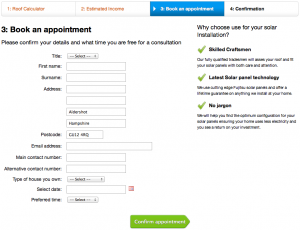 The estimator allows you to draw an outline of your roof on Google Maps, and select the orientation. It will then propose a suitably sized system for your roof, and uses either SAP 2005, or NASA solar irradiation data along with panel efficiency information to estimate the amount of electricity you could generate from the system over the course of the year. This data is combined with financial data such as Feed In Tariff rates and some assumptions on future price inflation to give you a projection of the amount of income and savings the system may generate over it's lifetime.
For me, it's great to see what our network of small companies can achieve when we work together.