Greetings! Just a quick update on what the Fubra World team has been working on since finalising our Audit and Targets earlier this year. We first highlighted a few projects with a decent potential revenue that we could all work on and release within a very short period of time.
Our World Airport Codes (WAC) made the shortlist as it has been one of our most popular sites for many years even though we had not worked on it too much during the past couple of years. Nor had we spent any time as a team thinking about how to fully monetise the website… That is of course until recently!

For those unfamiliar, WAC is basically a giant index of vital details regarding over 10,000 of the busiest airports around the world. Providing authentic information on each individual airport's mapped location, coordinates, runway length & elevation, timezone, airport contact details and of course the area, country and airport code.
We realised that despite WAC's already high traffic, the number of visitors was continuously and consistently rising even further. Eventually we decided that now was the time to do something with the site to improve it for our high number of visitors so we began by researching the site's traffic and trying to understand who our users were and why they used our website.
Our research demonstrated that over 20% of our visitors were accessing the site from their mobile devices. This encouraged us to design, create and release a mobile application for both iOS and Android users to improve the experience of the site for those accessing it from a mobile device: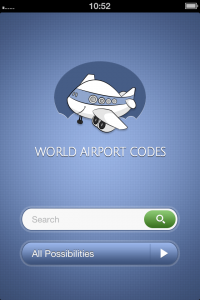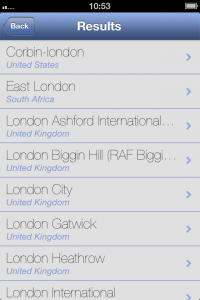 The apps were developed to improve the usability of the site from a mobile device. By also implementing the desired features from the site into the app we have managed to create an application which really does allow the owner to view 'Every airport in your hands!'
It would still provide the users with the same essential information as the site but direct to your mobile device, wherever you are, within seconds.
Our goal is to be the number one resource for all fields of airport information by members of the following industries:
Commercial Airlines
Travel Agents
Airport Personnel
Aviation Fans
Private Pilots
Freight & Cargo Logisticians
Flight Simulation Gamers
Avid Travellers
The apps are currently priced at a promotional fee of just £0.69 or $0.99 on both the Google Play and iTunes stores. This launch price discount is for a limited time only and will soon return to its RRP of £1.49 / $1.99 (US store).
Although the WAC app has only been available for little more than a week we have been experiencing a positive response from our users. With multiple daily purchases and some very satisfying reviews and ratings already:
"Finding an airport via it's name or code is super quick and the design is super clean."
"A nice and simple app that provides runway and airport contact information for thousands of airports around the world."
"Bought this app as need to check airport codes for work and it seems pretty good so far."
We're very pleased with how the app has come along and the comments we've received but if you have any thoughts, suggestions or feedback in general please feel free to share it with us and we can address these and try to work them into future updates.
Tweet us: @WAC_Official