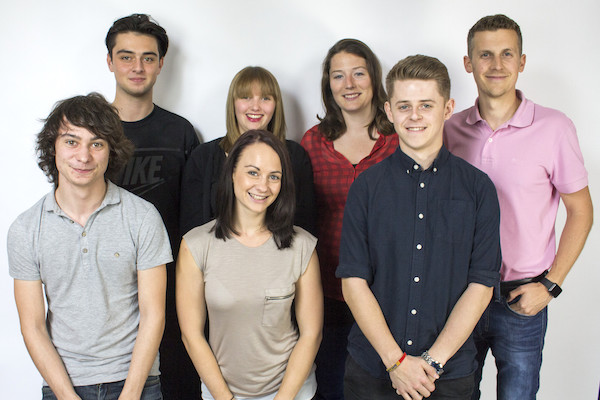 You may have noticed that we've been hiring for a few new positions recently! These have all now closed and in the last few weeks our new recruits have been joining us. Here at Fubra we publish a lot of content, so our Digital Marketing Team has had to expand, and we're very excited about it.
Joining myself and Will (Digital Marketing Executive) are two new Digital Marketing Apprentices. These guys are taking advantage of the great opportunities presented by the government's apprenticeship scheme, where they will undertake learning all about Digital Marketing whilst getting their teeth into the job here at Fubra. Clare has been with us two weeks now and is already getting the hang of link-building and outreach!
Here's what Clare has to say about herself: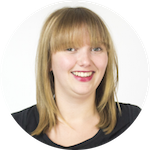 Clare
"I love dogs, chocolate, mayonnaise, kittens, Soap & Glory, the colour purple, Minions, my dressing gown, paprika Pringles, listening to music, exercise classes and cake! I hate rude people, coconut, getting lost, romance and grammatical errors. I like working at Fubra because everyone makes you feel very welcome and makes you laugh. The office is very relaxed and everyone gets on well."
Luc
Luc is also joining us as an apprentice, and has just had his first few days here. Luc likes rap/R&B music, photography and eating different foods, but dislikes early morning starts, turnips and parsnip! His hobbies include football, socialising and fashion.
We hope both Luc and Clare will really enjoy their apprenticeships, and will spend some time doing courses with Arch Apprenticeships as well as being involved with the Digital Marketing team here.
It's not all about Digital Marketing, however! Ollie is a familiar face here at Fubra, he's done work experience before with us and we are absolutely delighted he has come back to join us for his placement year whilst studying at the University of Kent.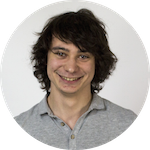 Ollie
"I'm a DevOps Engineer for Fubra, meaning my day usually consists of doing a little development work on our websites and keeping the servers running smoothly.  Outside of work you'll often find me playing video games, competing in poker tournaments or just down the pub with friends!"
From Airport Parking Shop, to Car Hire Centre, to the Airport Guides and beyond there is a lot of content to produce and keep on top of, so I am thrilled to introduce our new member of the content team, Franki!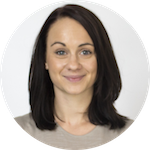 Franki
"I'm really excited about expanding my creative knowledge and starting a new career doing something I love, within a likeminded team.

When I'm not at work or organising a charity event, you'll find me in the gym – I'm an avid gym bunny and love strength training. It's through this that I started my Fitness Blog, which was my way of utilising a passion and skill of mine whilst I went through the motions in a number of Administrative / Customer Service Roles.

I like being a big kid and playing in the park with my nephew and dislike lateness – I have been known to tell a friend we were meeting half an hour earlier than planned…and she was still late…!"
She's already written two blogs for our Car Hire Centre and will be getting stuck into the content marketing world at Fubra, helping us produce some exciting content across all our brands!
A big welcome to all our new members and we are really excited about the future!