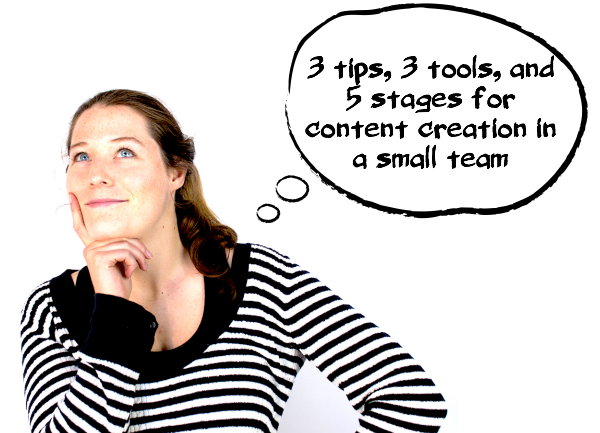 You don't need a large company or to outsource a lot of work when it comes to content creation – we are a small team creating diverse content for a range of our own websites. Although I am the in-house content writer and editor, the process involves the whole team, so there's a little bit of elbow grease required to produce successful content! Here's how we make it work:
Finding that cracking idea
The travel market is heavily oversaturated with content, and we are potentially coming at it from a dry angle – airports and airport parking, amongst others! So we are all about creating content that is going to be engaging and helpful to our users.
Tip 1 – Brainstorming and collaborating
Brainstorm amongst your team! You are all individual with different ideas and approaches to things, even just the small beginnings of an idea can grow with multiple inputs. Someone may have a great idea but not be confident enough to write about it.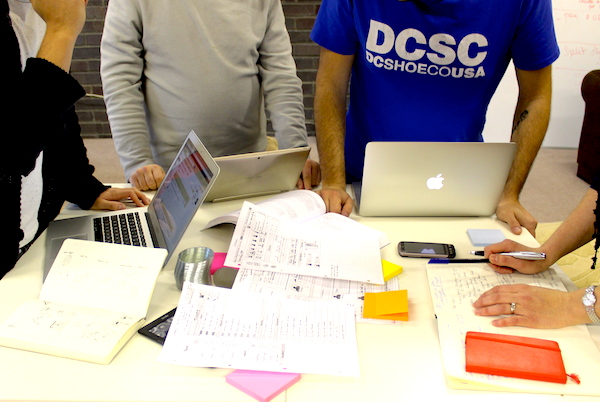 You also have different talents – our most successful blog post to date was written by our developer (who claims he is not a blogger!) and covered a topic that was not a knowledgeable area for me, but it was interesting to the developer community and therefore did really well. We even made it to the front page of Hacker News!
Tip 2 – Utilising tools
Use free tools that are easily accessible, for example, find out what on-site search terms are being used on your website, from this you can work out what common problems people are having. Another way of finding out what your customers need is by using tools such as answerthepublic.com, topsy.com, the Yougov Profiler, and Google tools such as Google Trends and even simply their suggest function.
Tip 3 – Make data matter
Use data and research to form content – it can be boring, but it works. We looked at some pricing for different types of car park and found out that being extra lazy can save you time and money. This did even better because we targeted our current customers through an email campaign, which resulted in a lot more people considering meet-and-greet car parks.
We also created one of our most successful (non-techy!) blog posts by tweeting airports a question about breastfeeding in airports. We documented the time they took to reply and their answer, and created a two pronged report on the social media skills of airports and their facilities for breastfeeding.
Finding interesting nuggets of information that can teach your audience something new is always a hit, especially if it's a topic people care about.
Getting organised
Life can be a little chaotic in digital marketing and we are no different. We have a range of different products and one day one product will take priority over another and something you are working on gets temporarily shelved. That's all part of the fun, and no two days are ever the same!
We have however found some great tools to keep us organised and keep track of the overflow of ideas:
Tool 1 – Trello
I'm sure you all know about Trello, but it really is useful. In its basic form, it is like digital sticky notes, but in its more advanced sense it is a forum for productivity. We set up boards for all our different projects and all the tasks that need doing are set up within these, which all members of our team have access to.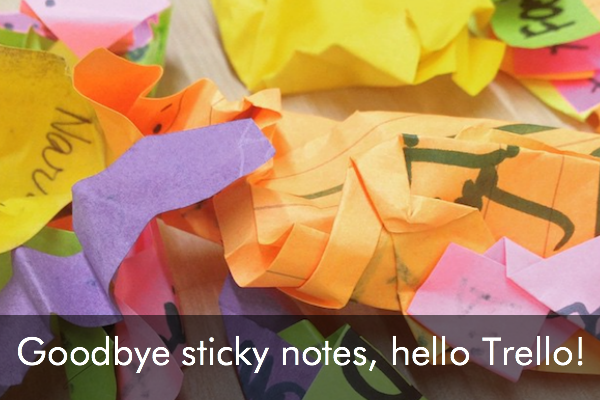 We also use it as a dumping ground, so we can prioritise tasks that really need doing but also jot down ideas when we have that Eureka! moment. It's great to come back to when you're a little stuck for inspiration and think "yes, remember when we had that idea?".
Tool 2 – Google Drive
I know, I know, it's old hat. In a team where you are constantly collaborating however, it is invaluable. Logging in and working on your documents from anywhere with anyone is a great part of the collaboration process. You can bring multiple people into a document to edit what you have written and add new ideas, as well as creating a great commenting process. It tracks revisions and progress, so at any stage you can go back to a previous version, and as well as being able to access it from anywhere, it saves automatically. Lifesaver!
Tool 3 – GitHub
"Isn't Github for developers?" No, not entirely! If your websites are managed through GitHub, then creating issues around these is a great way of collaborating. We can set up an issue that might need developer input, but might also relate to content. Once it's complete, we close the issue and we can track exactly how we resolved it, who resolved it and what changes were made because of it.
Sometimes the issues are purely content related, for example landing page content, an existing typo, or improving the copy that's on a particular page. This all makes sense in GitHub, especially when you manage a network of sites!
A jack of all trades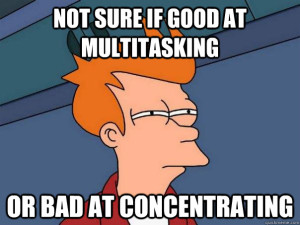 In a small team one day I may be wearing my content creator hat, but the next I might be wearing my social media wizz hat, and the next my graphic designer hat is on. Our team covers content, SEO, and digital marketing, so once we've got an idea rolling it's a multifaceted process to get the piece out into the big wide world web!
Stage 1 – Creating
Once you've got that idea, it's time to sit down and write it! Researching, planning, and actually writing your content can take the most time.
Stage 2 – Finalising
Often, the initial process can take a little while, but it is then beneficial to include other members of the team in taking a look. Our SEO manager can make sure I've not made any glaring errors that Google might take some offence at, and to see if there is anything further to add in terms of SEO value.
At this point anyone can give their input for things to improve, which is such a good thing for anyone creating content. Don't be too precious about it and be open to ideas from others, it might just give your piece that extra angle it was missing!
Stage 3 – Time to make it look good
We've all had it drummed into us by now – visuals are important. It has been well-proven that visual content is processed faster by our brains, and that interaction with social media increases when posts contain visual prompts such as images or video. It's not just enough to create good content, it's got to look good too.
A Complete Guide to Creating Awesome #VisualContent: http://t.co/H8RfhfJDEP #ContentMarketing pic.twitter.com/xMfaSlzjh4

— APAC SMA (@APAC_SMA) June 12, 2015
Our in-house graphic designer moved on recently, and so we use some amazing tools to get our images and content looking good. We absolutely love Piktochart, it is so simple to use and you can create basic images or full blown infographics without having to dip into Adobe! We also use Canva, which has recently become very popular and is really great for creating social media images quickly.
We tend to source images from DollarPhotoClub and other stock photo sites, as well as using the photos made available on Flickr through the Creative Commons license. Of course, several members of our own team love taking photos, so when we can we like to utilise team talent!
Stage 4 – Over to you, marketing!
Okay, your content is ready, it looks good, what next? Now it's time to send it out there into the world. Once that publish button has been clicked, it's over to the digital marketing team to really promote the content. These guys can use outreach techniques to find really good, worthwhile websites that might consider sharing or linking to our content.
Stage 5 – Self-promotion and feedback
Less than 40% of #airports confirm dedicated breastfeeding facilities – http://t.co/XLhbBe7DaN #ttot #familyfriendly pic.twitter.com/FcvVrUV4ey — Airport Parking Shop (@airportparkshop) January 27, 2015
Now is not the time to be shy – get out there and promote your content! Social media is key here, getting it out there to the people who might care about it is really important. If they care, their followers will probably care too. With our breastfeeding in airports blog post, we reached out to all the family and parenting networks, and got some really great shares and mentions.
The other great thing about such promotion is that you can get some helpful feedback. Remember what I said about not being precious about your content? If experts in the field come back with improvements that would make the article, or page, more useful to the people it is aimed at, take them! Your content is not static, it can grow and be shaped long after publishing.
What tools and tips do you find really useful if you are creating within a small team?